Here's How US Responded On "Reports Of Change" In Stance On Paris Climate Agreement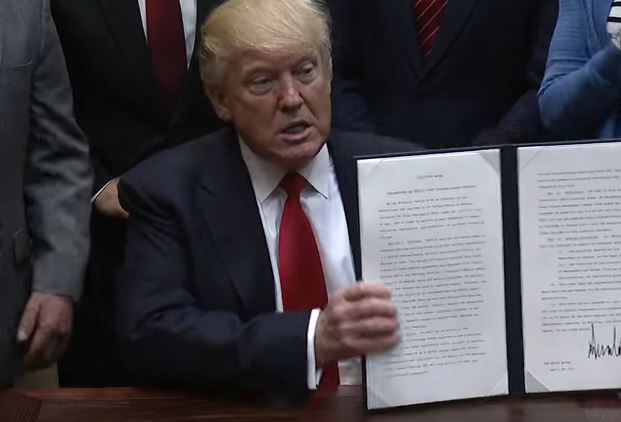 The United States of America has denied stories that the country is moderating its stance on the Paris climate agreement.
In a statement, White House spokesperson Lindsay Walters said, there is no change in Washington's position and it will withdraw from the landmark agreement unless it can re-enter on more favourable terms.
The statement derived following a report in the Wall Street Journal recently.
The story had quoted European Commissioner for Climate Action and energy Miguel Canete as saying that the US officials at a meeting of Environment Ministers at Montreal had said that Washington would not pull out of the agreement, and was offering to re-engage in the deal.
The agreement came into force last November.
It aims to strengthen the global response to climate change by keeping the global temperature rise well below 2 degrees Celsius above pre-industrial levels. It also pursues efforts to limit the global temperature to 1.5 degrees Celsius.
The United States President Donald J. Trump announced his decision to withdraw the agreement earlier this year. Mr. Trump had claimed that China and India are profiting the most from the agreement adding that the agreement was unfair to the United States as it severely hit its businesses and jobs.