Here's How World Leaders Responded To North Korea's Biggest Nuclear Test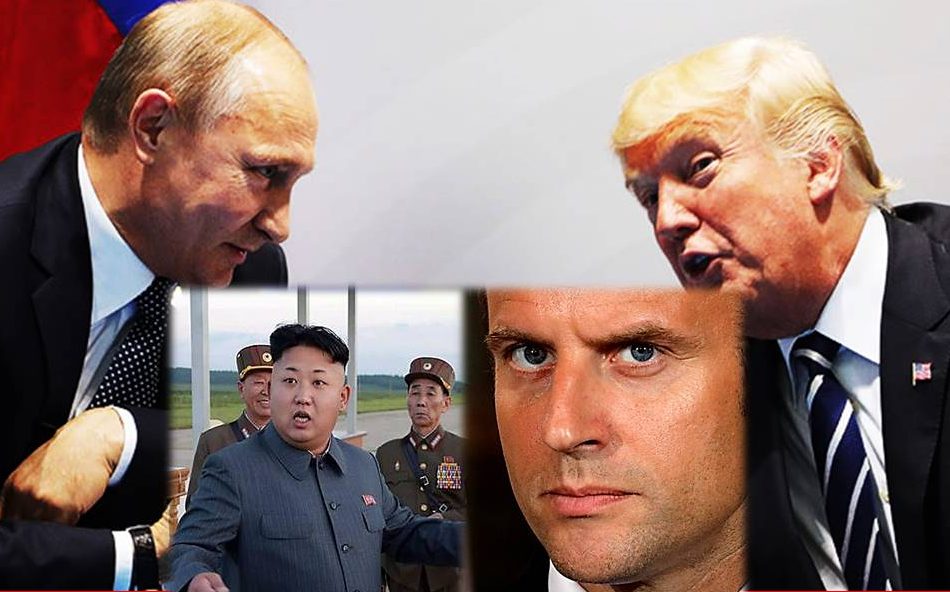 North Korea's biggest nuclear test to date was condemned by the leaders around the world. The President of the United States Donald J. Trump tweeted that North Korea has conducted a major nuclear test and their words and actions continue to be very hostile and dangerous to the United States.
He further said "North Korea is a rogue nation which has become a great threat and embarrassment to China, which is trying to help but with little success."
"South Korea is finding, as I have told them, that their talk of appeasement with North Korea will not work, they only understand one thing!," President added.
Britain's Foreign Minister Boris Johnson called the nuclear test by North Korea reckless and a provocation. Johnson told Sky news that they seem to be moving closer towards a Hydrogen bomb which, if fitted to a successful missile, would unquestionably present a new order of threat.
French President Emmanuel Macron urged the United Nations Security Council to react quickly and decisively.
China, the only North Korean ally, urged its neighbour to stop wrong actions that worsen the situation. It said it would fully enforce U.N. resolutions on the country. The country's Foreign Ministry said in a statement on its website that Pyongyang has ignored the international community's widespread opposition again carrying out a nuclear test. It said China's government expresses resolute opposition and strong condemnation toward this.
Russia has slammed North Korea nuclear test and urged all sides involved to hold talks to resolve the Korean peninsula's problems.
The foreign ministry said in a statement in Moscow that the leadership of North Korea is creating a serious threat for the region and warned that the continuation of such a line is fraught with serious consequences.
Japan's Prime Minister also condemned the nuclear test today as absolutely unacceptable and said Pyongyang's nuclear and missile programmes now pose a more grave and urgent threat to his country.
The International Atomic energy Agency, called the nuclear test, Pyongyang's sixth since 2006, an extremely regrettable act that was in complete disregard of the repeated demands of the international community.