Here's The Story Behind Why Shahid Khaqan Abbasi Sworn In As Prime Minister of Pakistan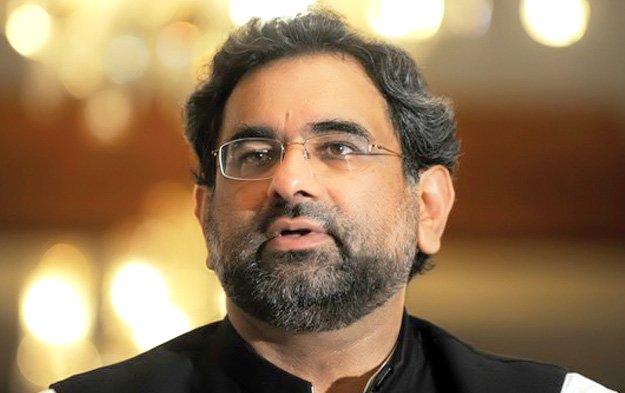 Shahid Khaqan Abbasi was sworn in as Prime Minister of Pakistan in an oath-taking ceremony held at President House on Tuesday.
Shahid Khaqan Abbasi was sworn in by Mamnoon Hussain, the President of Pakistan.
Mr. Abbasi On Tuesday was elected Prime Minister by Pakistan's National Assembly, becoming the interim Prime Minister of the nation after Nawaz Sharif was disqualified by the Supreme Court over the Panama Papers scandal.
Mr. Abbasi got elected after receiving 221 votes in the House of 342. Naveed Qamar of Pakistan Peoples Party got 47 votes, Sheikh Rashid Ahmed of Pakistan Tehreek-e-Insaf got 33 while Jamaat-e-Islami's Sahibzada Tariqullah managed just 4 votes.
After declaring the results amid sloganeering, National Assembly Speaker Ayaz Sadiq asked Abbasi to take the seat of the Prime Minister and address the House.
The Supreme Court on Friday disqualified 67-year-old Prime Minister Sharif for dishonesty and governed that corruption cases be filed against him and his children over the Panama Papers scandal, forcing him to step down.
The National Assembly, the lower house of Parliament, was summoned by President Hussain to elect the new leader.
Sharif's Pakistan Muslim League-Nawaz nominated Abbasi as interim Prime Minister until Sharif's brother Shehbaz is elected as a National Assembly member.
The Pakistan Muslim League-Nawaz party holds 188 seats in the 342-member Parliament.