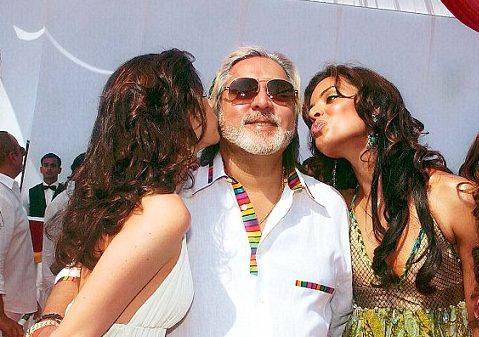 A special anti-money laundering court has recently declared Indian businessman and a former member of the Upper House of the Parliament of India Vijay Mallya a "fugitive economic offender".
With this declaration, Mr. Mallya has become the first businessman to be acknowledged "fugitive economic offender" under a new law.
The court also empowers authorities to seize the properties of Mallya, who owes over ₹9,000 crore to Indian banks.
It is worth noting that a court in the United Kingdom earlier said Mallya can be extradited to India to face swindle charges.
Vijay Mallya has to pay dues to 13 banks namely- SBI, BOB, Corporation Bank, Federal Bank Ltd, IDBI Bank, Indian Overseas Bank, J&K Bank, Punjab and Sind Bank, PNB, State Bank of Mysore, UCO Bank, UBI and JM Financial Asset Reconstruction Co. Pvt Ltd.
The Fugitive Economic Offenders Act, 2018 is an Act of the Parliament of India that seeks to confiscate properties and assets of economic offenders that evade prosecution by remaining outside the jurisdiction of Indian courts.
Economic offences with a value of more than Rs 100 crores, which are listed in the schedule of the Fugitive Economic Offenders Act, come under the purview of this law.
As per the Act, a court has to declare a person as a Fugitive Economic Offender.