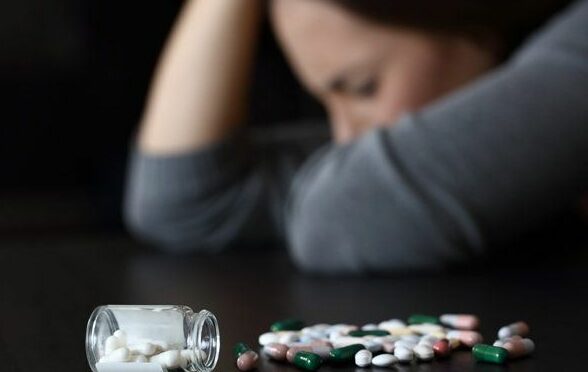 According to India's National Crime Record Bureau data, a total number of 874, 750 and 778 people have died during 2014, 2015 and 2016 respectively due to drug overdose in the country.
Out of which, 543, 493 and 471 people between the age group of 14 and 45 have died during 2014, 2015 and 2016 respectively.
The Ministry of Social Justice and Empowerment on 10th December said in a statement that it has formulated and is implementing a National Action Plan for Drug Demand Reduction (NAPDDR) for 2018-2025.
The Plan aims at reduction of adverse consequences of drug abuse through a multi-pronged strategy, it said.
The Ministry also implements a "Central Sector Scheme of Assistance for Prevention of Alcoholism and Substance (Drug) Abuse" under which financial assistance is provided to eligible Non-Governmental Organizations based on the recommendations of State Governments administrations for running Integrated Rehabilitation Centres for Addicts to provide composite/integrated services for the rehabilitation of addicts including adolescents.
Prevalence in percentage and estimated number of individuals who are currently users of various psychoactive substances (as per the estimated Population in 2018) is as follows;
Substance
Children & Adolescents (10-17 years)
Adults (18-75 years)
Prevalence

( in %)

Estimated no. of users
Prevalence

( in %)

Estimated no. of users
Alcohol
1.30
30,00,000
17.10
15,10,00,000
Cannabis
0.90
20,00,000
3.30
2,90,00,000
Opioids
1.80
40,00,000
2.10
1,90,00,000
Sedatives
0.58
20,00,000
1.21
1,10,00,000
Inhalants
1.17
30,00,000
0.58
60,00,000
Cocaine
0.06
2,00,000
0.11
10,00,000
ATS
0.18
4,00,000
0.18
20,00,000
Hallucinogens
0.07
2,00,000
0.13
20,00,000