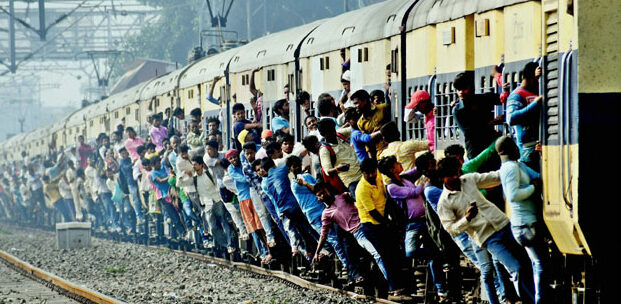 The Indian Government is taking several steps to explain people and generate awareness of the need for population control, according to nation's Health and Family Welfare Ministry.
The nation has so far taken 3 key initiatives to inform its citizens on the importance of population control.
Here're the 3 important initiatives taken by the Indian Government.
i) 60 degree media campaign -The first phase of the campaign was launched in 2016 and the present second phase comprising TV Commercials, posters and hoardings, yearlong Radio show, and a dedicated website on Family Planning was launched in 2017;
ii) World Population Day & fortnight as well as Vasectomy Fortnight are observed every year to boost awareness.
iii) Promotional activities like Saas bahu sammelans, Nayi Pehel Kits, Mobile publicity vans, and advocacy meetings are undertaken to increase awareness in high fertility Mission Parivar Vikas districts.
The Government is also implementing various schemes for improving access to quality family planning services.
As a result of these efforts, the country is knocking on the door of replacement level fertility and is on track to achieve Total Fertility Rate (TFR) 2.1 by 2025, the Ministry said on 22nd November.
Achievements so far.
The Total Fertility Rate (TFR) has declined to 2.2 (2017).
The Crude Birth Rate has declined from 23.8 to 20.2 from 2005 to 2017.
The Teenage birth rate has halved from 16% to 8%.
In order to improve programme implementation, the Government is also focusing on:
High fertility districts,
Giving eMphasis on spacing methods,
Improvement in quality of services and
Intensive monitoring.