SEVEN Critical Facets of an Imaginary Logo strategy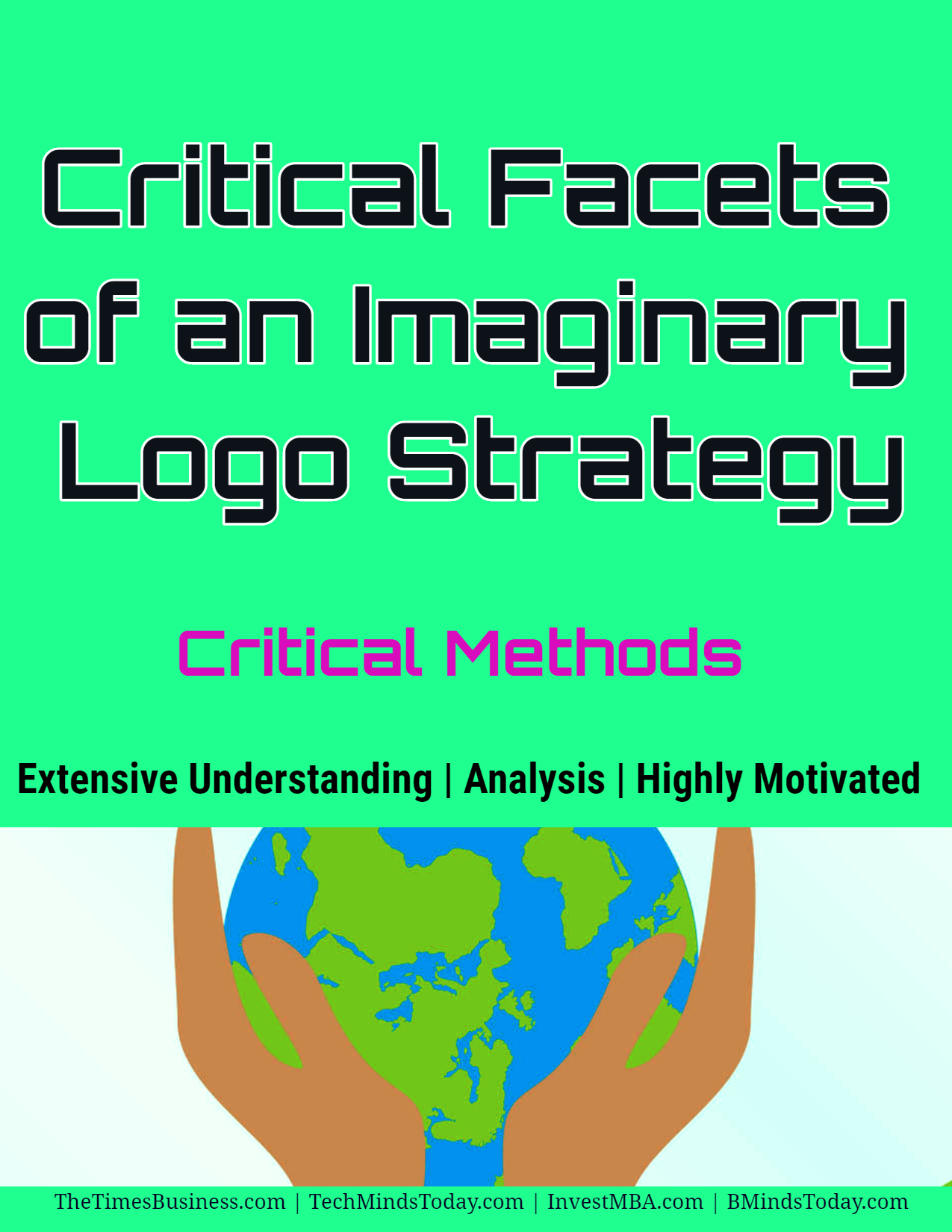 In order to run a prosperous business, there are a number of important elements to take into consideration because they indeed provide a great deal of insights.
To begin with, once you are ready for making new plans as part of business expansion, you firstly are required to satisfy your long-standing customers or clients even though you are looking for new ones.
A solid commitment with a well-built professionalism is a fundamental component to attain that perfect sense of balance. In addition, the image of your business or company has to reflect this professionalism, because it helps to prove that you are fit to deliver high quality products or services.
Since people are in a constant rush with hectic schedules these days, their aptitude to focus on commercials involved long text is getting lessen.  For that reason the importance for Logos is increasing step by step, in which they play in contributing to gain customers attention. With a well-designed logo it will take only a few seconds to remember it and will therefore keep it in their memories for long.
An effective Logo will help a business to convey target Audiences a solid message in the best possible manner. In the meantime, you don not want it to take up too much space. That is the ultimate challenge – to be able to create a winning impact within the space limitations.
However, we here are going to present you a SEVEN critical facets you must consider under Logo strategy.
SEVEN Strategic Approaches To Advertise Your Business For Free | Successful advertising

NINE Simple Yet Highly Effective Methods To Distribute Your Business Promotional Material

TEN Convenient Recommendations For Generating Leads Through Cold-Calling
[ihc-hide-content ihc_mb_type="show" ihc_mb_who="1″ ihc_mb_template="1″ ]
1. A proper research helps in designing an effective logo
Under no circumstances make the mistake of rushing into making a logo design. This approach indeed will simply make everything bad.  You at first make yourself ready to conduct a fair-minded bit of research where it leads a clear understanding of the nature of the company, its strategic objectives and mission in addition to business aims – both short and long term.
You further need to focus on understanding the demographics of the target Audiences or market.
2. Eye-catching and unique: TWO essentials of great logo design
When you are in a business, you would definitely want your logo to be catchy and nice-looking. Simultaneously the logo should not be screaming for attention. It should always examine the intellect of the customer; make him or her think a few minutes after seeing the logo.
If you notice some of the top logo designs such as Apple, Coca-Cola, GE, KFC, Harley-Davidson etc., each of them have a unique feature to it that portrays something about the company and its nature of business.
3. A Clear, humble and notable logo design
One of the major things you need to really focus on is to ensure your logo design is not too messy or too fancy. This kind of practice will simply confuse the customer.
It is important to constantly keep in mind that you ultimately want the customer to remember your brand.  It is possible when the logo is easy to recall.  Moreover, you also need to ensure the logo sends out positive indications to the customer or client.
4. Flexibility matters
There are several organisations that put in fortune on their logo development but they simply come to realise later that their logo does not go with the nature of their business.  They again have to reinvest on logo making activities. What a waste of time and resources!
To avoid these blunders, you better to focus on making sure that your logo is flexible enough because flexibility helps to a lasting impact on any medium whether it is a product package, company website or even any promotional materials you send out!
That simply means you should need to consider the dimensions of the logo and the usage of appropriate colours. The colours you use in the logo design must match with any kind of background and it needs to help in expanding the brand in certain market.
5. Under no circumstances clutter your logo in logo design
Unique critical blunder entrepreneurs often make is to force in excessive yet unnecessary information in their logo design. This sort of action makes your logo look cluttered and the fact of the matter is the customers will eventually miss the mark to recall your brand.
6. Use fonts that promote readability in your logo design
You might select a font that looks cool on paper but when you use it in the logo it hampers readability. There is without question no argument using sophisticated fonts in logo design if they are going to stop customers from recalling you. Make certain fonts are easy on the eye.
7. Usage of colour in logo design
Meaningful logo design will always focus on using complementary colours that looks decent against a black or white contextual.
[/ihc-hide-content]
Women in advertisements | Illogical and Downwards | Impact on Emotional Strength – Corporate Moral Responsibility | Astonishing Facts from Studies

Writing A Praiseworthy Headline For Your Advertisement

THREE Shrewd Motives Why You Should Think Through Paying For Your Web Traffic

THREE Highly Effective Dynamics To Follow Prior To Promoting Articles

FOUR Strategic Arguments To Branding

FOUR Strategic Stages to Invincible Advertising

FIVE Stress-free Methods To Get Your Creative Spirits Going

SIX Influential Advices to Building Testimonials That Sell Your Products or Services Fast

SEVEN Critical Facets of an Imaginary Logo Strategy