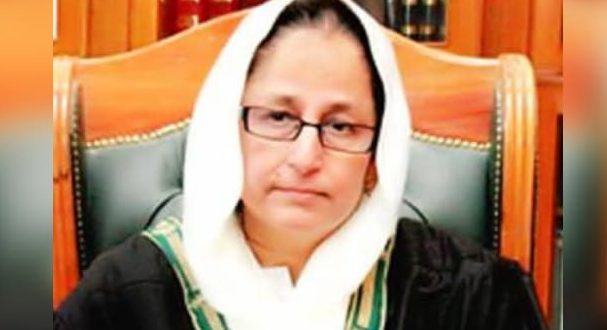 Justice Syeda Tahira Safdar was sworn in on 1st of September as the first woman Chief Justice of a Pakistani High Court.
Safdar, who took over as the Chief Justice of the Balochistan High Court, is also the first woman civil judge in the province.
Safdar is the first female chief justice of any court in the history of Pakistan.
On the provincial level, she has the honor of being the First Lady in all posts she served in her life including being the first female civil judge in Balochistan in 1982.
She is hearing the high treason case against former President Pervez Musharraf as part of a three-member special court which was approved by former Prime Minister Nawaz Sharif on 19 November 2013.